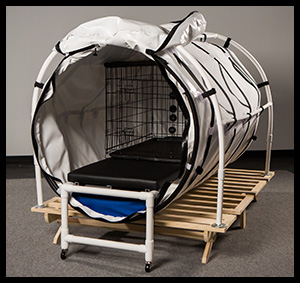 With an opening of over 40" you can see how easy it would be to use this chamber.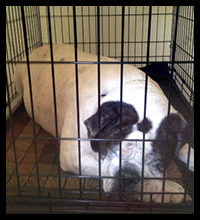 See how comfortable a 100 lb. bulldog is in the chamber. The observation window provides a clear view of the inside of the chamber to allow monitoring of the animal.
In consideration for the increased sensitivity of animals' hearing we have added multiple sound suppression options, included at no additional cost.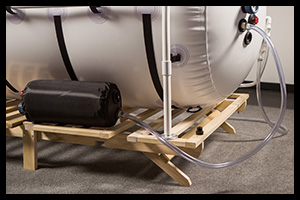 The control panel can be moved around the chamber to a convenient location. It controls the inflation and deflation, shows the pressure level inside the chamber and isolates the relief valve from the chamber further quieting the environment inside.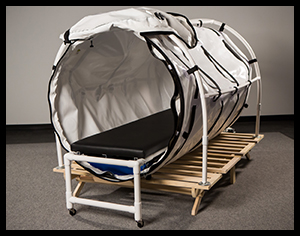 If your technician needs to be inside with the animal you can move the kennel to the back of the chamber or remove the kennel. (All chambers are delivered with a kennel). The FDA approves this practice by ensuring the chamber is manufactured under the FDA manufacturing best practice guidance.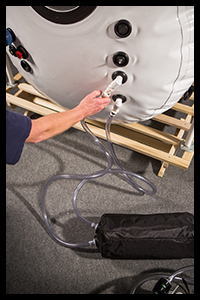 Standard with this great chamber is the patented passive cooler silencer. By attaching a mini hyperbaric chamber in line with the compressor the chamber is isolated from all vibrations and noise. In addition, the device cools the air by decompressing the air going into the chamber using basic physical properties of cooling by decompression. This patented cooler silencer adds to the comfort and control of the hyperbaric experience.